We hope that your transaction with Noblemen is as effortless as possible, but we are realistic in acknowledging that problems will occasionally occur.
Before contacting our support staff, please check our FAQ to see if your question has already been asked. While our support staff endeavour to reply to all questions and queries within 24 hours, why wait if you don't have to?
---

Who Is Noblemen?
Please read our about page to find out more about our unique business model.
---

Where is my order?
This is our most common question. Don't worry, click the below button to find out more...
---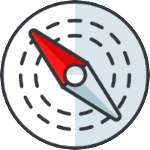 What is my tracking number?
Tracking will be available 3-7 days after making your order. If 7 days has passed and you still don't have a tracking code please contact support.
---

Tracking Your Order
If you have a tracking code in hand, please click on the following button below to track your order:
---

Order Ammendments/Cancelations
If you need to edit your order at all, you must contact us within 24 hours so we can make changes.
We are able to change:
Items in your order
Your address
Your name/email  
Cancelations: 
If you would like to cancel your order you have 24 hours to do so. Contact us immediately if you would like to cancel. If 24 hours has passed then we are unable to cancel your order as it would have already been shipped.
Your refund for a cancelled order will take 2-5 working days depending on your payment method. Paypal is instant whereas credit card/debit card buyers may have to wait a little longer.
You can contact us at the bottom of this page and view our refund & return policy on the button below:
 
---

Contacting Us
Thanks for reading our FAQ. We really appreciate it, really!
Now, to contact us, please click on the button below: